HVAC MAINTENANCE SERVICES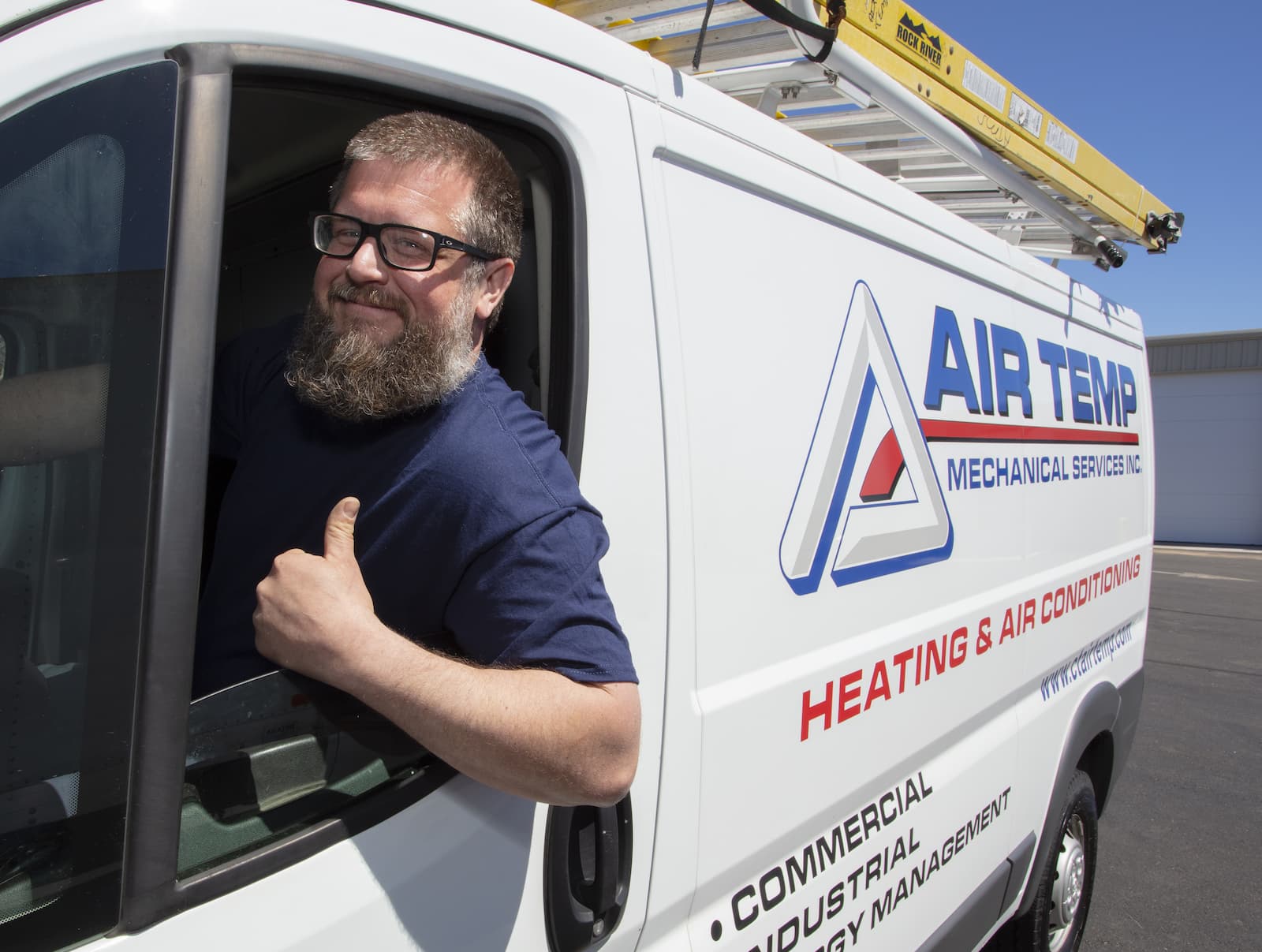 OUR HVAC MAINTENANCE PROGRAMS
Our mission at Air Temp Mechanical Services Inc. of Connecticut is to provide personalized service contracts to suit all your business needs. Our custom routine maintenance packages and service contracts are the perfect solutions to ensure your equipment runs efficiently year-round.
We pride ourselves on creating efficient custom maintenance solutions to guarantee your business's HVAC system is always performing productively. The first step of our strategy is to map out a thorough preventive maintenance plan; this allows us to minimize repair calls and ensures your equipment can continue to function seamlessly.
Learn More About Our
Service Contracts
Service contracts are advantageous no matter the age of your equipment; by servicing your amenities and supplies regularly, you will avoid potential downtime caused by equipment failure and rectify the increasing energy costs that result from inefficiently running systems.
Each contract specifies the type of inspections and services that will be performed and when they will take place. Additionally, we will inspect all the equipment surrounding your system and notify you immediately if we discover an issue. We are committed to providing an outstanding customer experience!
This one to three-year contract is billed on a T&M basis. This contract comprises priority services at a reduced labor rate and includes discounts on parts; typically, the maintenance is performed by in-house facilities.
Our Planned Maintenance Contract is ideal for customers looking for priority response during emergency service requests and is billed at a discounted time and materials rate. This option provides preventive maintenance for your HVAC and temperature control equipment.
This contract provides the same benefits as our Planned Maintenance Contract but includes the labor costs required for repairs. Parts are billed at a discounted materials rate.
Everything is included in our Full Maintenance Contract by combining the benefits of the Planned Maintenance and Labor Maintenance agreements and adding any materials needed for repair at no additional cost.
Contact us today and find out more about our exceptional HVAC maintenance services; we look forward to working with you!