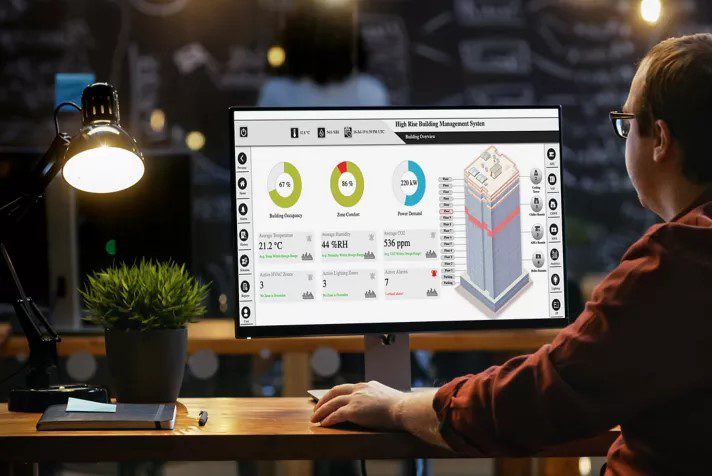 Our Energy Audit Services
As Connecticut's first choice in commercial HVAC service contractors, we strive to maintain our first-class reputation by providing comprehensive energy audit services to ensure your systems function efficiently all year long.
Energy expenses encompass all the systems and equipment used to heat and cool your business, power your lighting, and keep your amenities running. Commercial energy audits are an excellent way to guarantee that you are taking all the necessary initiatives to save on energy consumption within your facility. By thoroughly assessing how much energy your building uses, our team of mechanical service professionals will be able to determine what changes need to be made. From there, we'll map out a plan to implement energy conservation measures that will keep your systems running at peak efficiency.
The Benefits of Choosing Air Temp's Energy Audit Services
Energy audits, also known as energy assessments, are the first step to take if you are looking to reduce your establishment's energy consumption. These inspections aim to determine where and what upgrades can be made to save energy and ensure you are being as efficient as possible in your power usage.
Air Temp's expert technicians have years of experience conducting energy audits. Our goal is to develop improvements and alternatives to obsolete and highly consuming systems, allowing you to lower your utility bills while preventing harmful emissions.
The scope and scale of energy audits vary depending on the size and needs of your facility. At Air Temp, we know that no two buildings are the same and will provide a personalized approach to integrate each client's unique needs.
A Collaborative Experience
When hiring us for your commercial energy assessment, you choose a team that will go above and beyond to ensure all your needs are met. Our professionals will take the time to listen to your concerns, answer your questions and understand your goals.
Energy efficiency improvements can be a great way to unearth problems that might have otherwise been overlooked. We recommend that your team is available to assist the auditor during the energy assessment by pointing out recurring issues and concerns.
Throughout the audit process, your technician will not only review how much you are spending on energy but also inform you of any additional opportunities you may be entitled to that will help you save money. These include rebates, subsidized cost programs and more!
Contact our team today and learn more about our commercial energy audit services; we look forward to speaking with you!