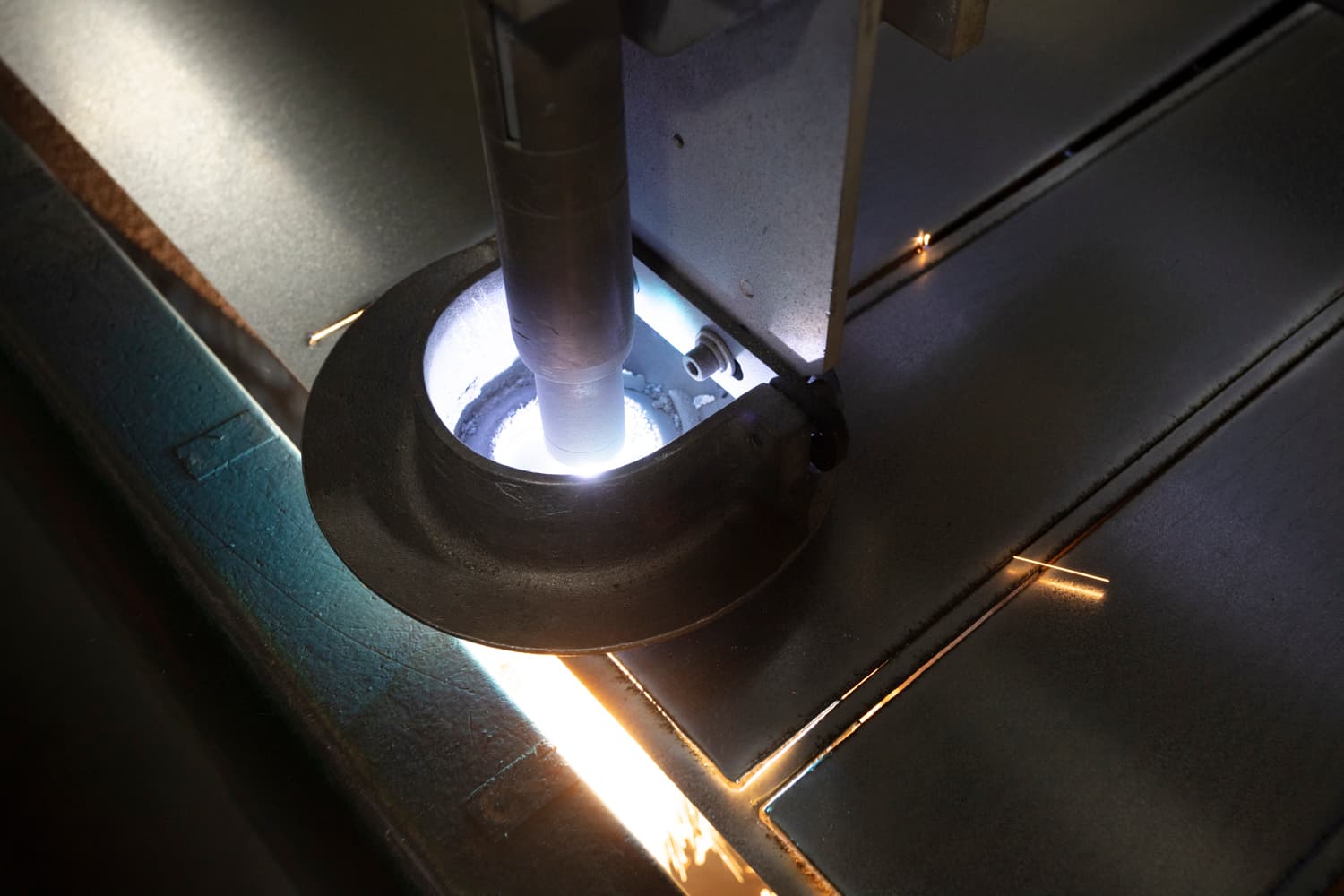 Air Temp's Custom Sheet Metal Fabrication Services
There are many reasons why Air Temp is Connecticut's first choice in HVAC services. One of them is our in-house sheet metal fabrication shop. Located inside our 36,000 sq. ft. facility, our state-of-the-art manufacturing facility is equipped with the latest technologies to manufacture commercial and industrial ductwork. This allows us to create custom-made ducts that provide excellent airflow and efficiently distribute clean air around your facility.
Our team of trained professionals has the expertise to engineer custom commercial and industrial ductwork in accordance with SMACNA standard construction qualifications. Some of our options include but are not limited to rectangular or round ductwork fabricated with galvanized aluminum, stainless steel, black iron and copper, as well as industrial pieces ranging from light gauge to ½" thick plate.
The Advantages of Custom Commercial Ductwork
Ductwork is essential to ensure your commercial facility is kept at an optimal temperature and that clean air is distributed continuously. Every piece of HVAC equipment in your building is connected by ductwork; this includes boilers, furnaces, air conditioners and heat pumps.
In order to operate properly and prevent air waste and abrupt temperature fluctuations, ductwork needs to be appropriately secured and insulated. This is made possible by our tailored sheet metal commercial ducts.
The durability of our custom fabricated sheet metal ducts is unparalleled. Not only are they built to provide optimal airflow and improved air quality, but they also include water and rust-resistant features to keep them looking and working like new.
We have the tools and experience to customize commercial sheet metal ductwork to meet the needs of all your HVAC projects. Upon installation, our technicians will ensure that your brand-new ducts are adequately sealed and insulated to prevent air loss and temperature degradation.
At Air Temp, we vow to always use superior equipment and materials to build your personalized commercial ducts. Our state-of-the-art technology and extensive experience have made us one of Connecticut's leading sheet metal manufacturers.
Custom-made ductwork is an excellent way to lower your energy costs. We will build your sheet metal commercial duct with energy-saving features in mind to ensure your building runs efficiently for years to come.
Contact us today and learn more about our custom-made sheet metal ductwork services; we look forward to working with you!